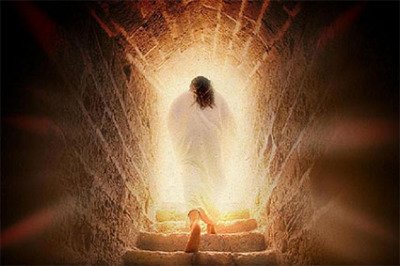 Paul's Faith Proclaims Christ is Risen
"We ourselves are proclaiming this good news to you that what God promised our ancestors He has brought to fulfillment for us, [their] children, by raising up Jesus." (Acts 13:32-33a) Saint Paul the Apostle preached these powerful words as he addressed his fellow Israelites and others in the Synagogue at Antioch. His speech was passionate, his faith was robust, and his surrender was inspiring. Jesus Christ is risen and his conviction in Christ's resurrection was unshakable.
Saint Paul's encounter with the Risen Christ on his way to Damascus formed an integral part of his conviction in Jesus' resurrection. Prior to this conversion experience, he, Saul of Tarsus, was a fierce persecutor of anyone who was a disciple of the Lord. He traveled with the intention of hunting down as many followers of the Way as possible at Damascus and bringing them back to Jerusalem as prisoners.
However, the Risen Lord manifested Himself to Saul in a flash of light from the sky as he was arriving at Damascus and questioned his persecuting spirit. The suddenly blind Saul rose from the ground and ultimately arrived at the house of a man named Judas. For at least three days, he prayed to the Risen Lord, who revealed that Ananias the disciple would pray for him to regain his sight. When Ananias finally arrived, Paul encountered the power of God, regained his sight, was baptized, and was filled with the Spirit of the Risen Lord.
Continue reading "They'll Know Christ is Risen Through our Christian Experience" →