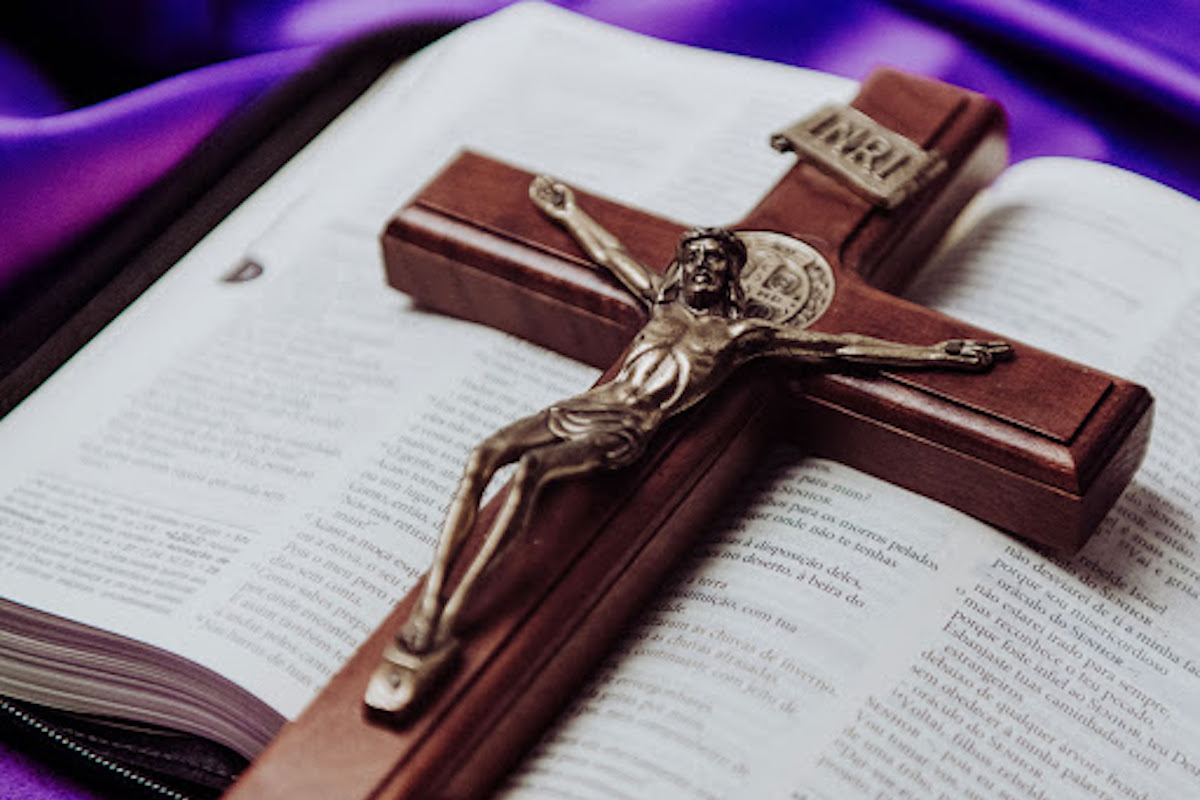 The Season of Lent
The Season of Lent is a forty-day period that occurs annually beginning with Ash Wednesday and ending on Holy Saturday. There are actually forty-six days in total between these two days. However, the six Sundays of Lent are not part of the forty-day count since Sundays are not days of fasting and acts of penance—except the required Eucharistic fast. This great season is an invitation to follow Jesus of Nazareth into the desert to pray, to do penance, and to discover, accept and accomplish the will of God. Though we are encouraged to practice prayer, sacrifice, and almsgiving on a daily basis, we are ardently encouraged to do so during the Lenten season.
What to Give Up For Lent
Prayer, sacrifice, and almsgiving are crucial if we desire to know, love, and follow Christ better. Ultimately, these three spiritual works are indispensable to live as children of God. Therefore, we should pray and sacrifice well, and we must contemplate cautiously the sacrifices we decide to offer during the Lenten season—they should challenge us to grow. Sometimes we may elect to surrender something that we enjoy eating or drinking for the sake of renouncing something during Lent, but this can be too effortless. Some abstain from sweet chocolate, soda, alcohol, fatty foods, or other sweets during Lent. But we must ask ourselves whether these sacrifices truly help us draw closer to Christ. This is an important question especially if we return to these things when the Lenten period is over.
These dietary sacrifices can certainly be physically helpful over time and can strengthen our bodies which are temples of the Holy Spirit. However, many people quickly return to them when the Alleluias reappear and consume them without moderation. On the other hand, refraining from something because it will permit us to fulfill God's will more thoroughly is not as easy. When we shun anger and selfishness, hatred and resentments, as well as pride and lust, we sacrifice those things that can truly distance us from God. Taking all this into consideration, we may need to ask ourselves, "During this Lenten season, is there something in particular that I need to give up for Lent? Or might there be something that I should be taking up?"
What to TAKE UP For Lent
Sometimes we draw greater fruit from the Lenten season if we assume a good deed that has been challenging for us to practice but would purify and sanctify our souls. We're enriched when we sacrificially offer our daily efforts to be more patient, merciful, generous, humble and chaste. These sacrifices may not be as simple as giving up something but may foster a closer relationship with the Lord. They remind us that we are continuously called to be more prayerful, forgiving, merciful, and charitable.
Lent is a wonderful opportunity for former Mass-goers to return to church. The Lucan Gospel (15:11-32) depicts God as that loving father that patiently waits for the return of his lost son. God is loving and merciful and summons us to Himself with love and mercy. Therefore, the obligation to attend Mass on Sundays (and on holy days) should be viewed through the lens of love. Indeed, just as we visit those we love at their house, we visit God at His house, the Church. When we open ourselves to God's love and mercy, we discover that all things are feasible through God's grace. It is possible to know one's purpose in His eyes and to live more united with Him. It's also possible to remove ourselves from relationships, places, and things that'll ultimately separate us from our true goal: God. He is, indeed, our true goal, our life's purpose, and the reason for our existence.
A Saintly Word of Wisdom
Saint Augustine once said, "The God who created me without me, cannot save me without me." This is the season to turn away from sin, to believe in the Gospel, and to transform our lives. Let us entrust to God all that we are and all that we have for His glory. We can accomplish God's plan with the assistance and grace of our Lord Jesus Christ. He is the Way, the Truth, and the Life; He is worthy of all our trust and confidence. Christ cannot dishearten nor disillusion those who turn completely to Him and trust wholeheartedly in His word. Jesus will always reveal His power, wisdom, and goodness to those that wait for Him.
We were created for greater things. Therefore, let us pray that we may discover that life in Christ is true life indeed. His joy is abundant, His love is eternal, and His peace is inexplicable.
 And He desires to share His love, peace, and joy with His people. We were made for Him, and His ultimate plans for us are pure blessings and joy in His presence. May the Lenten season transform us. Let new life in Him begin!
(Note: This post was originally published on February 8, 2016.)